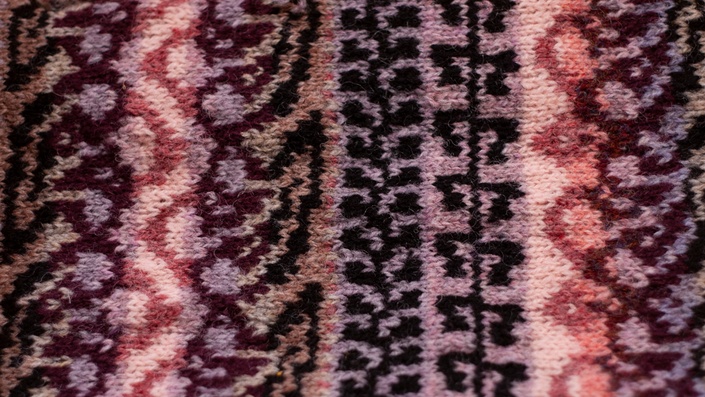 The KNITSONIK System: Self-Paced Edition
Translating everyday inspirations into stranded colourwork
Enroll in Course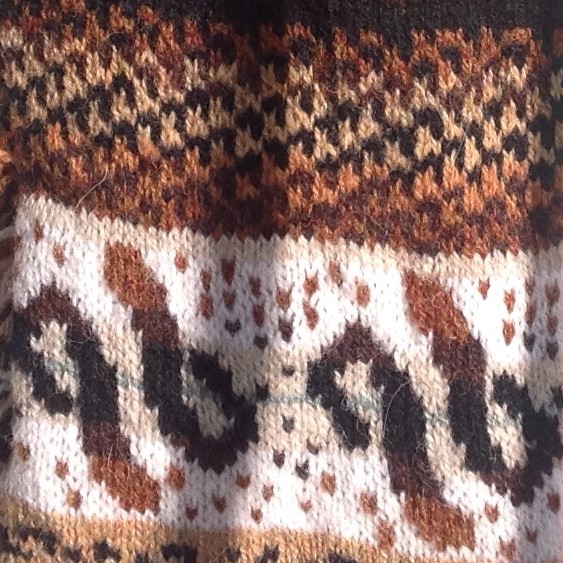 "Far and away the best knitting course I've taken. Every aspect of The KNITSONIK System has been thoughtfully constructed to encourage playful experimentation. No other knitting class has given me so much confidence or brought so much joy".
- Lauren Leigh Hinthorne, The KNITSONIK System online course, 2020
The KNITSONIK System is the flagship KNITSONIK course in which I show you how to translate everyday inspirations into stranded colourwork. Using videos and helpful lecture notes, and taking you through a real-time example, The KNITSONIK System brings to life the enabling process documented in my popular KNITSONIK Stranded Colourwork Sourcebook. Confidently and comfortably explore The KNITSONIK System in your own time, in your own home, and at your own pace - with this supportive and inspiring content by your side.
---
I've been teaching face-to-face versions of this class since 2013 in yarn shops and at festivals. However, when I expanded this class online through the winter of 2020, I learnt that working in this way allows participants to really relax into the process and to become deeply absorbed in translating everyday life into stranded colourwork. With The KNITSONIK System you can have expansive creative adventures in the comfort of your own home and take all the time you need for the things that are most important to successful outcomes: noticing, thinking and swatching.
The KNITSONIK System is a rich, immersive online course that takes you through the process of translating everyday inspirations into stranded colourwork:
you can pace learning to your individual capacity/needs.
you don't need to travel anywhere.
you can pause, slow down and replay video content as many times as you like, giving new ideas a chance to properly sink in.
a combination of video, audio and downloadable/printable worksheets mean ideas can be presented in much more depth and detail than is ever possible in a time-pressured live teaching situation.
guided online classes can be spaced out over your schedule, providing precious time between sessions to process ideas and work on swatches.
you have access to the content forever, for whenever you'd like a refresher course.
---
What does the price of the course include?
When you buy The KNITSONIK System you gain access to a private online learning space on Teachable that includes:
over five hours' worth of high-quality pre-recorded instructional content to which you will have lifelong access.
class discussions and tutor feedback in the comments areas throughout the course.
downloadable/printable worksheets to accompany each section of the rich KNITSONIK curriculum.
three pattern templates to which you can apply your own stranded colourwork motifs.
access to view/contribute towards exclusive stranded colourwork agony aunt uploads (see below).
a certificate of completion once you have worked through all the material.
Course Curriculum
00: Welcome to The KNITSONIK System
Available in days
days after you enroll
01: Choose your Inspiration Source
Available in days
days after you enroll
02: Pick your Palette
Available in days
days after you enroll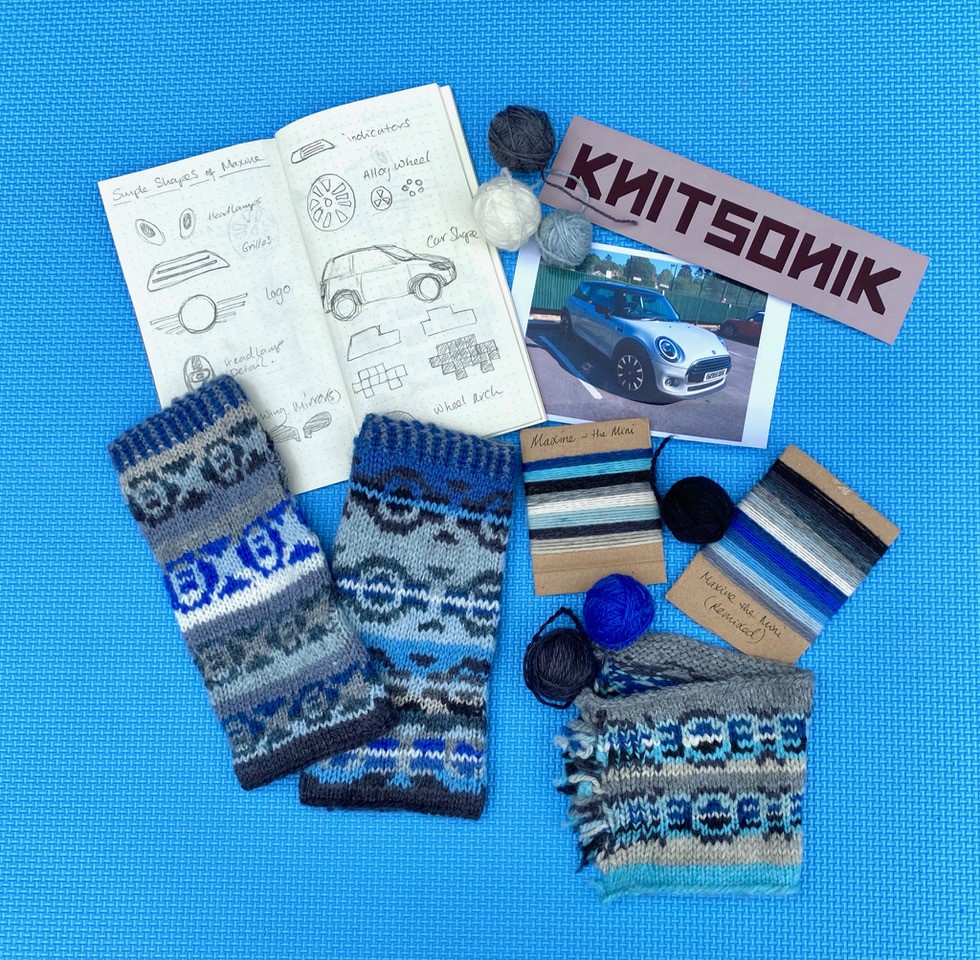 "It's been 2 years since I took part in The Knitsonik System online course and I'm glad to say that the experience has never left me! After tinkering with my designs inspired by my car (Mini Cooper), I've gone onto creating a cardigan design featuring many of the graphic elements around it. I'm hoping to launch this cardi pattern soon. I just wanted to tell you how much I enjoyed the course, how I still keep class tabs open on my web browser and how I often revisit some of the videos to keep me company while I knit! Thank you for this, and thank you for igniting the element of "process knitting" , which, if anyone knows me, is an area I'm NOT accustomed to! :'-))".
- Jimenez Joseph (aka JimiKnits), The KNITSONIK System online course, 2020
What do you make on this course?
The course leads you through a tried and tested method of beginning with an inspiration source taken from daily life... (this can be anything you like: the example used to illustrate the process is a pastilles tin.)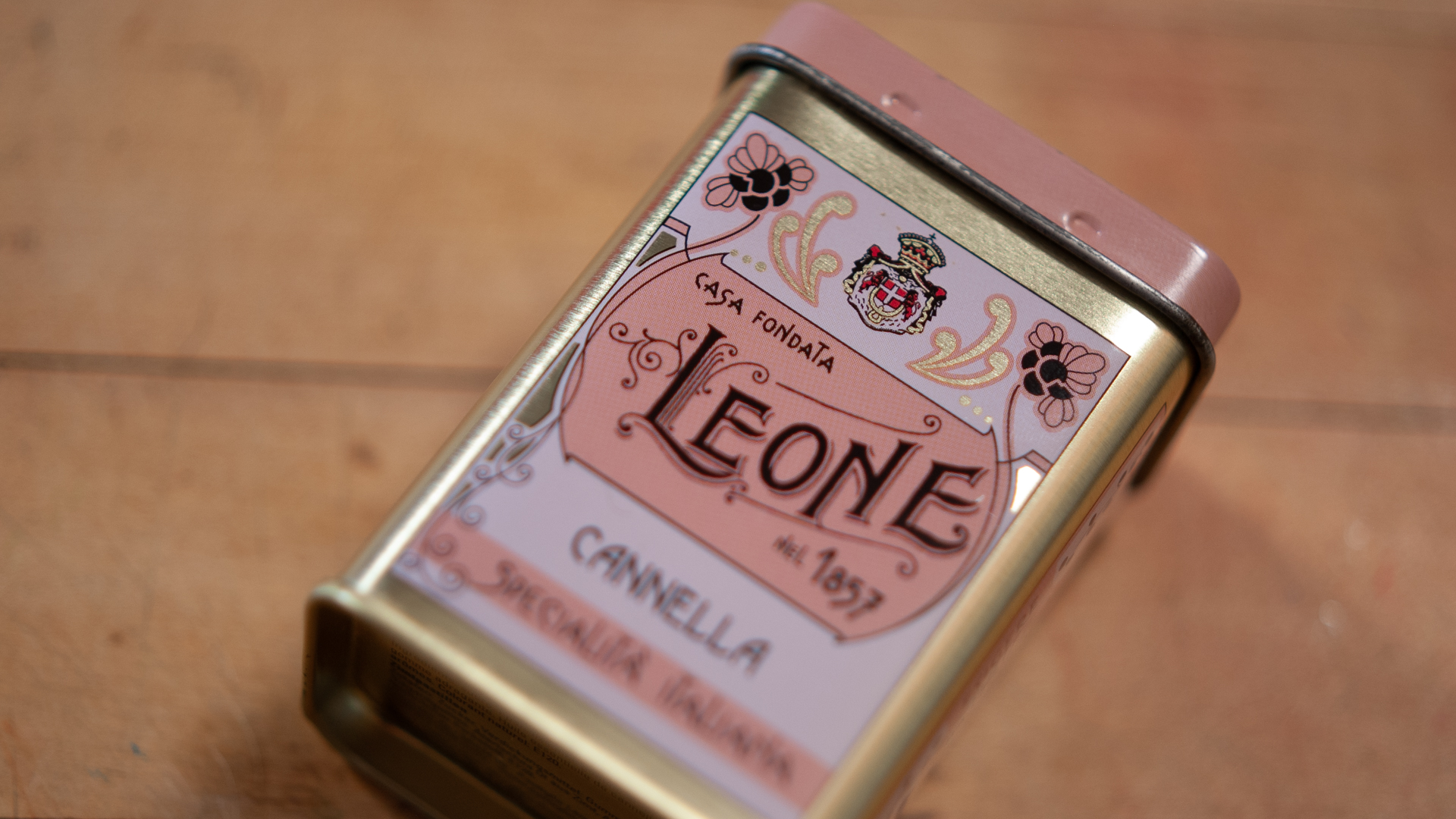 Drawing on this inspiration source, you will explore palettes, patterns and shading schemes through the production of a magnificent swatch. This amazing piece of work will be part of your journey in understanding your design context and its translation into stranded colourwork.The swatch will contain:
your original ideas.
experiments, discoveries and joy.
visual evidence and reminders of learning.
stranded colourwork based on your own creative thinking.
Though the swatch is the main knitted outcome of this course, you will also gain skills in colour-matching, managing a creative process, learning how to troubleshoot when things go wrong, and all manner of ways of seeing and exploring the world around you with confidence and creativity.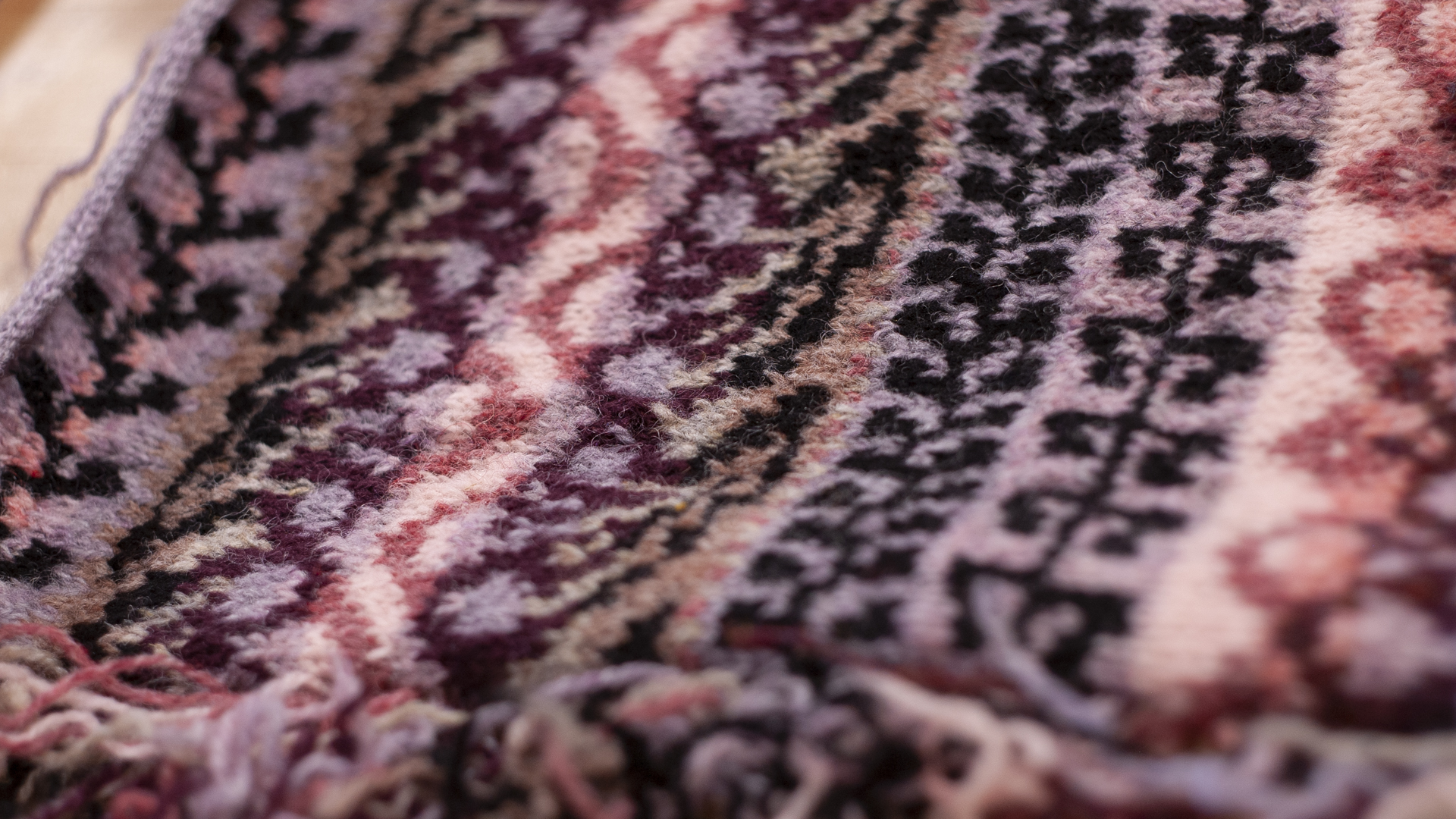 Additionally, in the last module of the course, you will have the option to adapt an accessory pattern that will be supplied with blank chart templates so that, if you wish, you may knit a hat, legwarmers or fingerless mitts that incorporate the best ideas from your swatch: a wearable memento of your adventures and learning.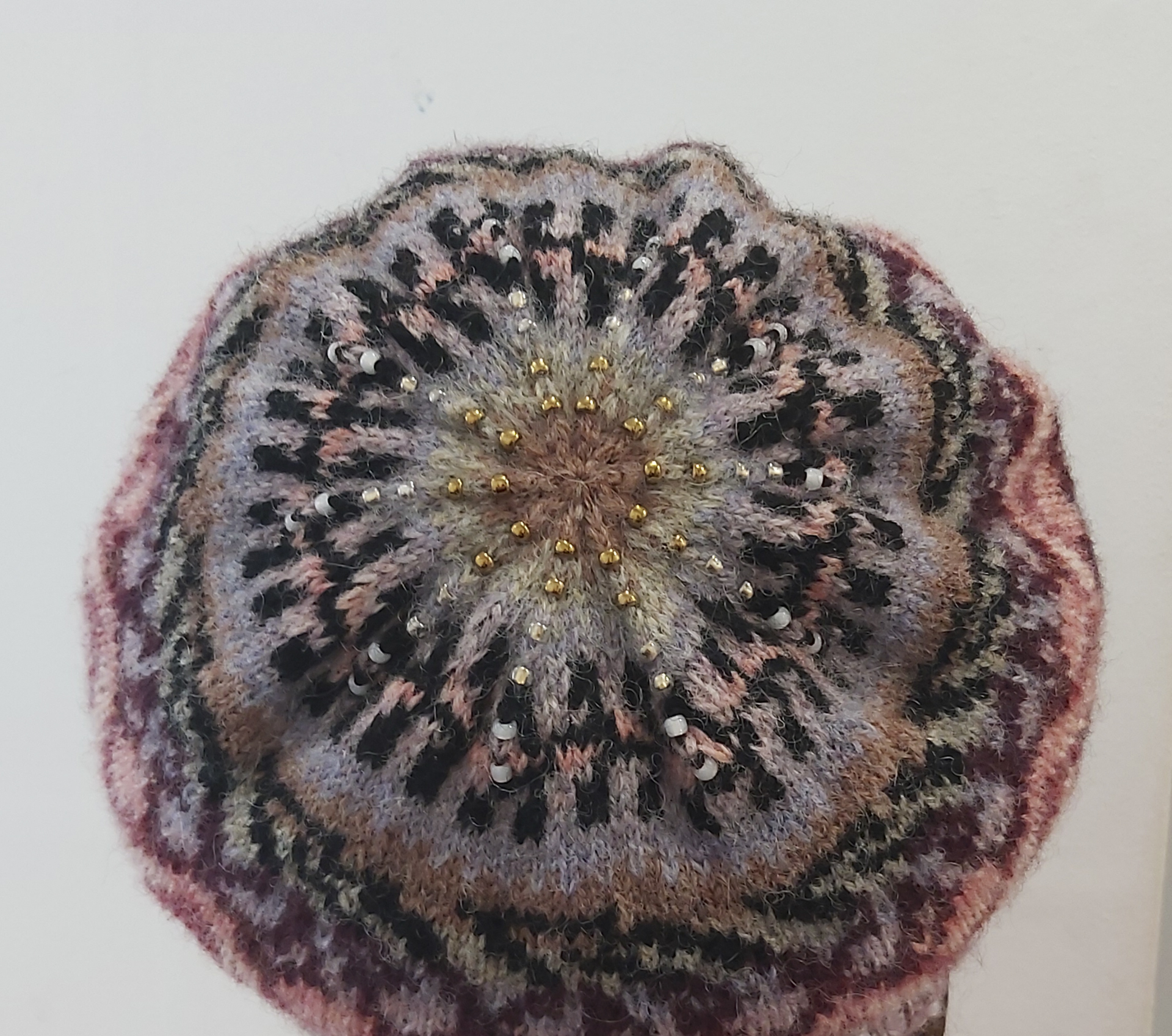 ---
The KNITSONIK System is a tried and tested approach to translating your everyday life into stranded colourwork. Sign up to build your creative confidence; to find new ways to celebrate, and draw inspiration from, your daily life; and to start designing your own highly personal stranded colourwork.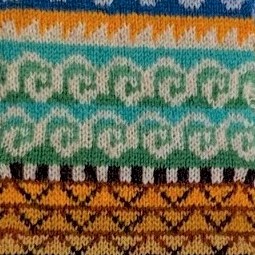 "I highly recommend The KNITSONIK System to anyone who loves colour and loves to knit. Felix is talented, knowledgeable, enthusiastic, encouraging and inspiring – in fact, an all-round joy to learn from. If the idea of knitting with, learning from and sharing the creative processes of people from all around the world while playing with colour appeals to you don't miss it!"
- Sue Grandfield, (aka RiotousAssembly), The KNITSONIK System online course, 2020
Frequently Asked Questions
What yarn is required for this course?
You'll need 8 - 16 shades with which to knit your swatch and explore ideas and colour interactions. You will build your palette using the instructional content in Section 02: Pick Your Palette and can use stash, or purchase yarn from your favourite yarn stockist. As you'll be working a steek, you'll need yarn that is woolly, non superwash-treated and fingering-weight in nature. You'll also have much more fun if working with a brand that offers a wide variety of colour choices!
Is this course suitable for beginner knitters?
This course is not suitable for beginner knitters. Participants must be confident at working small-circumference projects in the round and handling two colours at once. Previous experience with knitting Fair Isle/stranded colourwork is essential to get the most out of The KNITSONIK System. The method you use is not important, as long as you have a way of working with two yarns that works for you!
Mailing-list subscriber discount is not working!
Sorry to hear the code's not working for you - please get in touch with
[email protected]
so we can get this sorted and so that you don't lose the discount that I reserve for my subscribers.
How much time does it take to do The KNITSONIK System?
You can do this course in your own time. I recommend that you set aside a couple of evenings a week in which to spend one or two hours exploring the instructional content, working on your charts, and knitting your ideas. This gives you time in between sessions to let things sink in and to look at your swatch with fresh eyes. Working at this pace, course participants in 2020 took around six weeks to complete The KNITSONIK System. However, the content remains useful and relevant for longer than this timeframe and you can revisit it at any time. You can also binge all the content in one intensive KNITSONIK weekend, if that's your learning style.
What support is available to course participants?
Simple queries (e.g. "I can't download the PDF") will be supported by email. Complex queries regarding your creative dilemmas will be supported through the stranded colourwork Agony Aunt uploads. I regularly check and respond to comments left in the comments sections with responsiveness and care. Queries regarding use of the Teachable platform should be directed to Teachable's support service.
Is additional support available for course participants?
If you need an individual consultation and cannot find the help you need in the instructional content, comments sections or agony aunt uploads, I'm very happy to arrange an hour-long Zoom call for us to meet online in order that you get the individual support you want. For this service, which is not included in the course price, there is a flat fee of £75 for which you receive a one-hour long recorded consultation Zoom session, a link to the recording, and a solid action plan via email.
Is the KNITSONIK Stranded Colourwork Sourcebook required reading for this course?
The course has been built as a standalone learning resource with comprehensive notes and video content. However, many of the ideas discussed in the course are covered in depth in the KNITSONIK Stranded Colourwork Sourcebook, so it's a helpful resource to have to hand, but not required reading.
Is this the same/different to the course of 2020?
This course includes the same core video content as the course of 2020. The Zoom calls from 2020 are not included in this new edition, however there is a new Agony Aunt feature, where I respond to queries via video and upload those new videos into the course. The old edition of The KNITSONIK System from 2020 is still there and if you were enrolled on that edition, you can log in and enjoy it anytime.
Your Instructor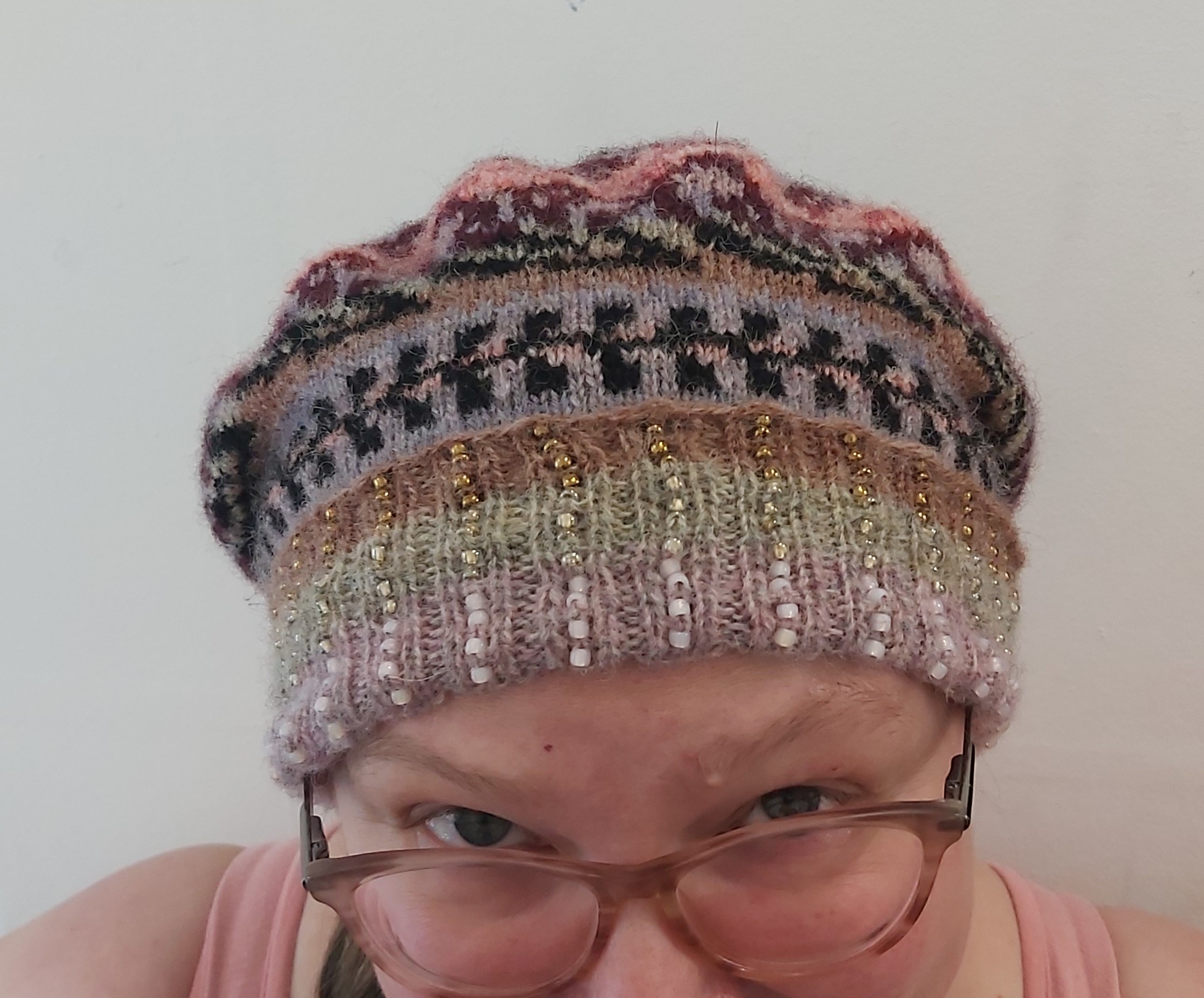 I'm Felicity Ford - I prefer Felix - and I'm your tutor for this course. As a practicing artist my passion lies in celebrating daily life in knitting (KNIT) and sound (SONIK). My creative interests have led me to develop a rich and inspiring process for translating elements of daily life into stranded colourwork designs.
As your tutor I am committed to sharing my knowledge with you, but also the inspiration, humour, and JOY that I experience each time I embark on a new stranded colourwork project. I've found patterns and palettes in the tattered face of my beloved digital sound recorder; crumbling factories; and the artwork of my favourite artists. From old roads to oil-paintings, everything we love can find its way into our stitches. The KNITSONIK System shows you how I get from an initial idea to a finished object; the tangents and happy mistakes along the way; and the joy of embracing and navigating a creative path.
I've taught my methods in face-to-face workshops in Shetland, Edinburgh and Amsterdam, but the possibility to present them using video and in a context where you have lots of time to develop your ideas within the comfort of your own home is especially wonderful. My best ideas have all come to fruition on the sofa at home, with time between rounds to think and reflect, and needles, yarn and pencils by my side. I'm honoured to join you wherever it is that you sit down daily to knit - these little everyday corners of the world where we take time to sit and knit are really where the magic happens.
---
Selected Projects:
Think Like An Artist (masterclass for season six of Knit Stars)