02.3: Pick your Palette part 3
Pick your Palette using printouts of shade cards
In the video below, I pick a palette of eight shades by matching print-outs of J&S yarn shade cards against a map of Shetland from the Great World Atlas which I remember fondly from childhood, and which I'm exploring as an inspiration source. Get your own shade-card PDFs here.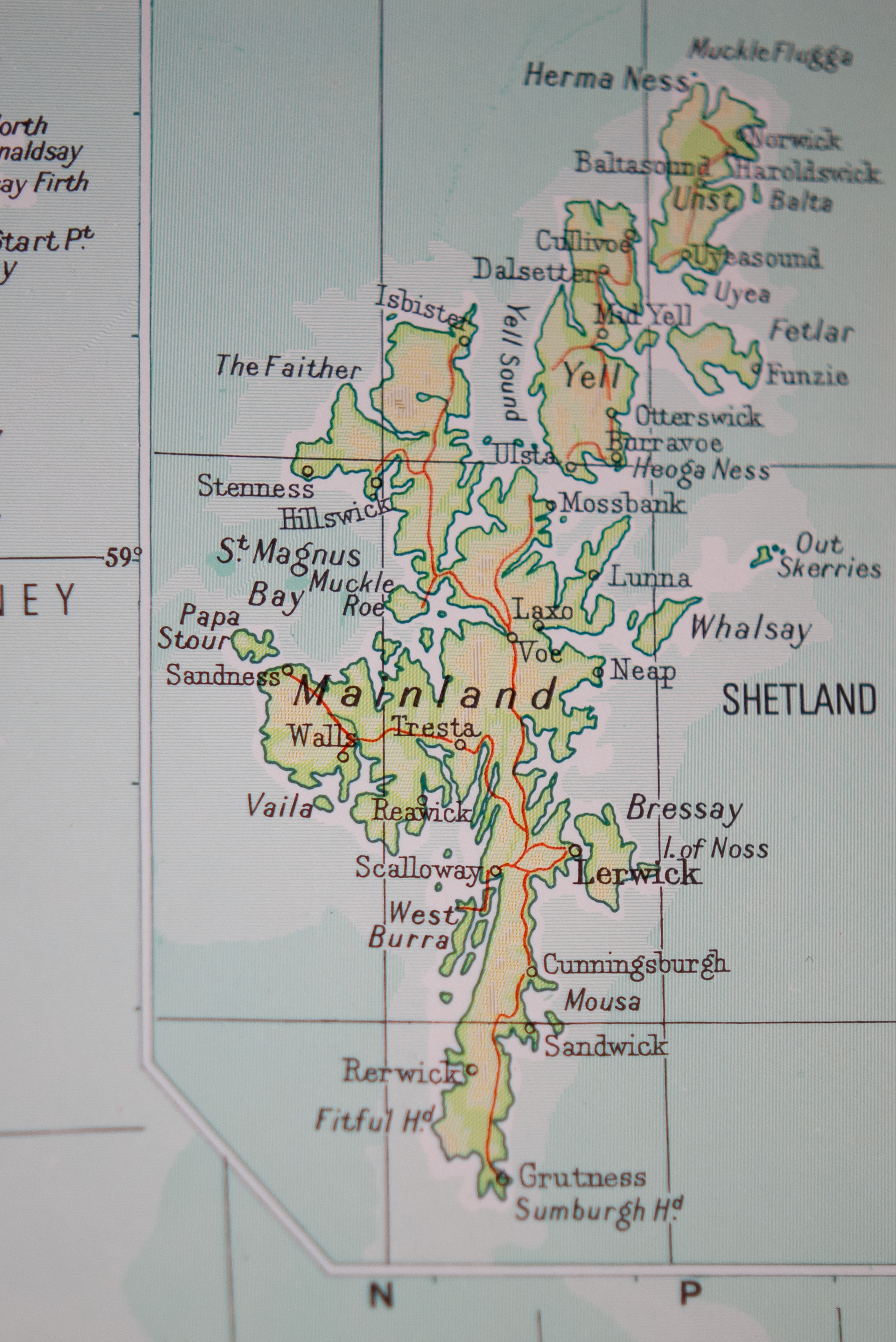 I use a range of criteria for editing my choices down, including
prioritising the colours in the inspiration source which are of greatest importance to me (in this case there is a quest to get the right shades of blue/green to describe the Atlantic Ocean)...
matching the inspiration source continually to the shade cards to keep trying to understand its colours; and
tinkering with the palette to ensure I don't end up with a whole range of yarn shades which are too similar in value (that is how dark or light a shade is, rather than its hue...).
Picking yarn shades like this does have limitations; the ink/paper of your printer won't necessarily be 100% accurate in replicating the nuances of the actual yarns - I found it a bit hard to read the darker shades, for example - but, on the other hand, it's easier to see each colour in isolation than when working with actual shade cards as you can cut the printouts into smal pieces and arrange them like tiles on your inspiration source, which gives you another way to see and visualise a palette.
Watch the video through and ask yourself if you would have picked the same, or different, shades; and then have a go at printing out the J&S shade cards and matching them to your inspiration source.
Complete and Continue