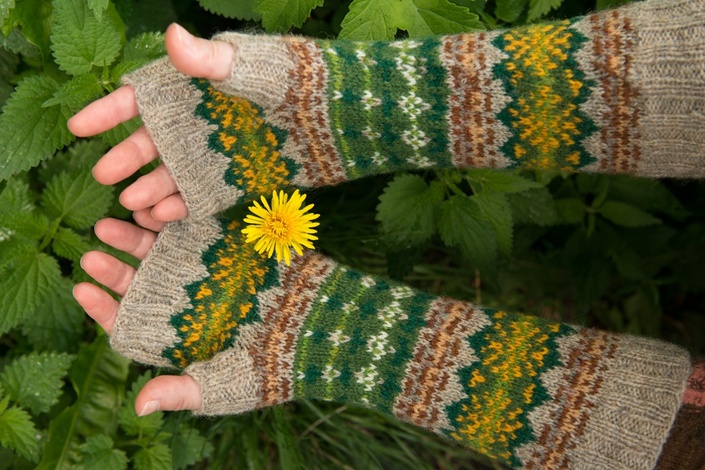 The KNITSONIK System October - November 2020
Translating everyday inspirations into stranded colourwork
The KNITSONIK System was previously known as Quotidian Colourwork. It's a class about translating everyday inspirations into stranded colourwork, and it was born at Shetland Wool Week in 2013. It's full of the same creative and playful ideas that form the heart of the KNITSONIK Stranded Colourwork Sourcebook.
---
I've been teaching face-to-face versions of this class since 2013 in yarn shops and at festivals, but mainly within a three to six hour window. These classes have always been well-attended, joyous, empowering and creative, but trying to do everything in one session obviously limits opportunities for attendees to really dig into a creative process. The KNITSONIK System is not a straightforward digital copy of the three or six hour classes I teach around the world each year; rather, it's going to be a rich, immersive course which brings the concepts from my books and classes to life, in the ideal context of online learning. This brings some considerable benefits:
you can pace learning to your individual capacity/needs.
you don't need to travel anywhere to learn.
you can pause, slow down and replay video content as many times as you like, until the ideas make sense.
a combination of video, audio and downloadable/printable worksheets mean ideas can be presented in much more depth and detail than is ever possible in a time-pressured live teaching situation.
guided online classes can be spaced out, providing precious time between sessions to go for a walk, process ideas, and work on swatches.
you have access to the content forever, for whenever you'd like a refresher course.
---
What does the price of the course include?
The course cost covers
several hours' worth of inspiring and informative pre-recorded content to which enrolled students will have lifelong access.
downloadable/printable worksheets to accompany each section.
access to supplementary live sessions delivered over Zoom (see dates and times below)
a 10% discount code to put towards yarn purchases made at J&S (Jamieson & Smith / The Shetland Woolbrokers) for this course.
---
What will I make on this course?

Creative swatching lies at the heart of The KNITSONIK System. This course will lead you through my tried and tested method of beginning with an inspiration source taken from daily life, and exploring palettes, patterns and shading schemes through the production of a completed swatch featuring glorious stranded colourwork of your own design.
in this course you will use these ideas to produce a beautiful and instructive swatch containing stranded colourwork ideas of your own design. This beautiful piece of work will be part of your journey in understanding your design context and its translation into stranded colourwork.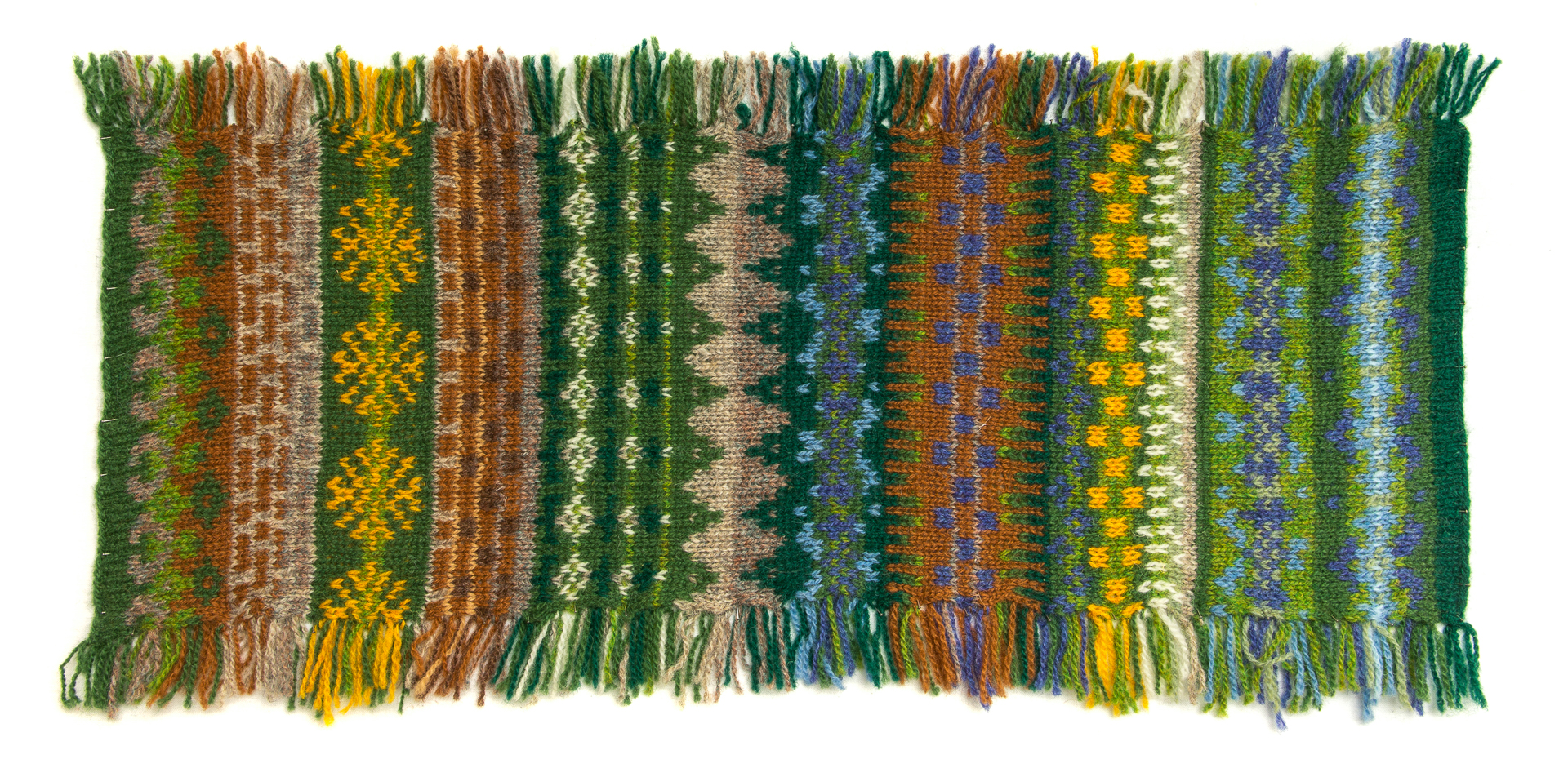 In the last module, you will have the option to adapt an accessory pattern which will be supplied with blank chart templates so that, if you wish, you may knit an accessory which incorporates the best ideas from your swatch, as a memento of your adventures and your learning.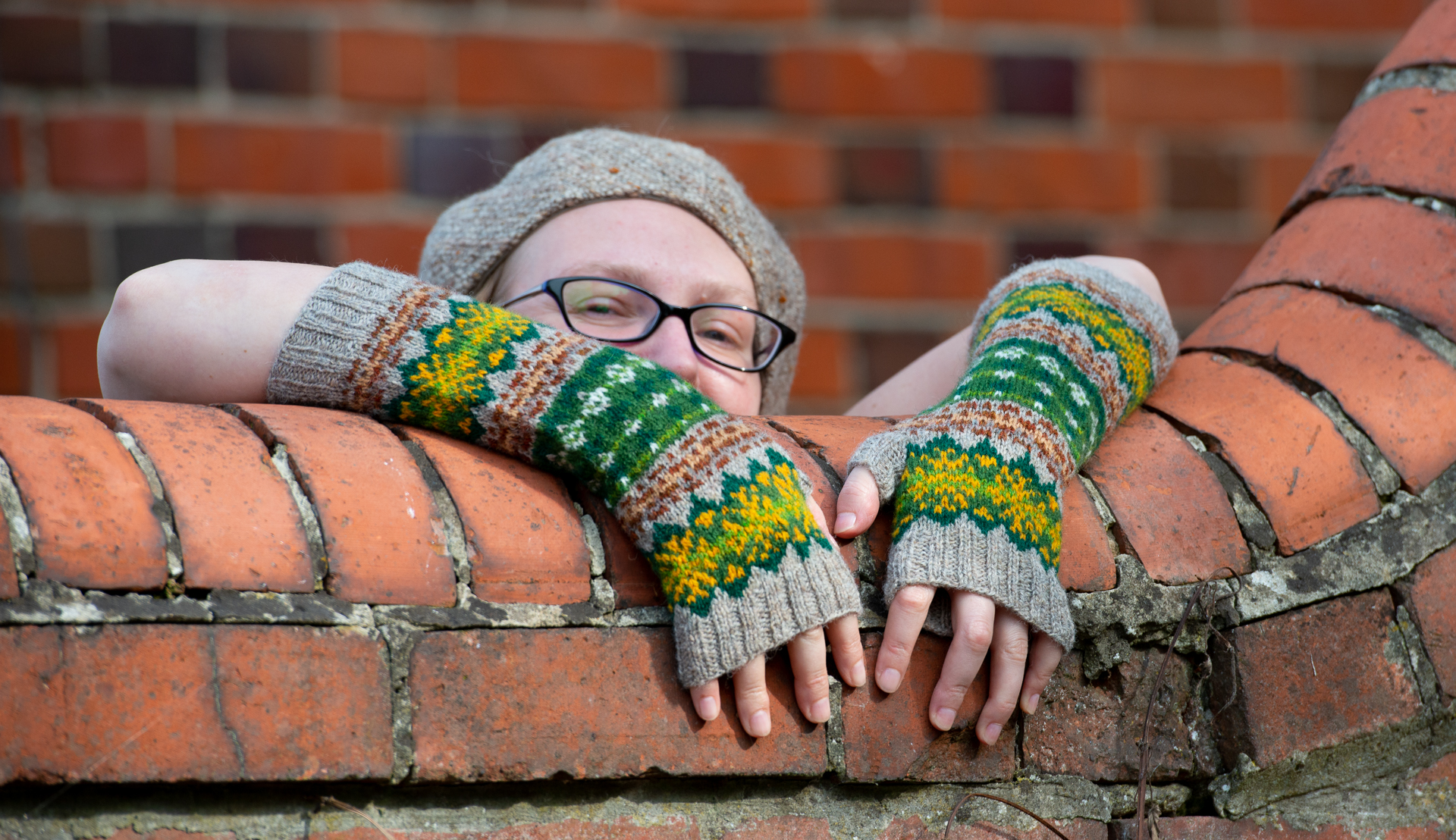 ---
YARN and the online course
One of very few downsides of teaching this course online is that I cannot supply - as I would in a real-life teaching situation - an amazing palette of Jamieson & Smith Shetland 2ply Jumper Weight Yarn for you to utilise and explore.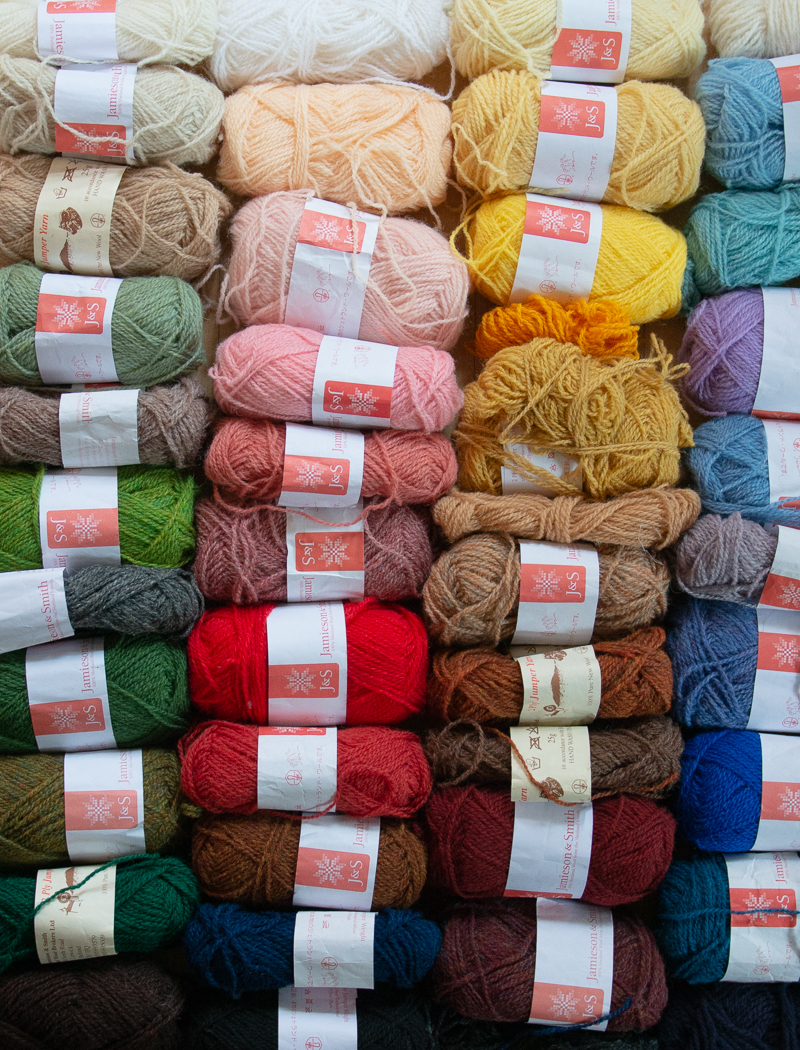 To get the most out of this course, you'll need a bespoke palette of approximately 8 - 16 shades with which to play and experiment. It's no secret that J&S 2ply Jumper Weight Yarn is my number 1 favourite yarn for stranded colourwork and sharing this brilliant yarn with other knitters is one of my favourite aspects of running my classes in-person. I love the people running this company in Lerwick; I love the sheep from whose fleeces it is spun; and I am grateful for how J&S have supported me over the years - shout out to my friends at The Woolbrokers.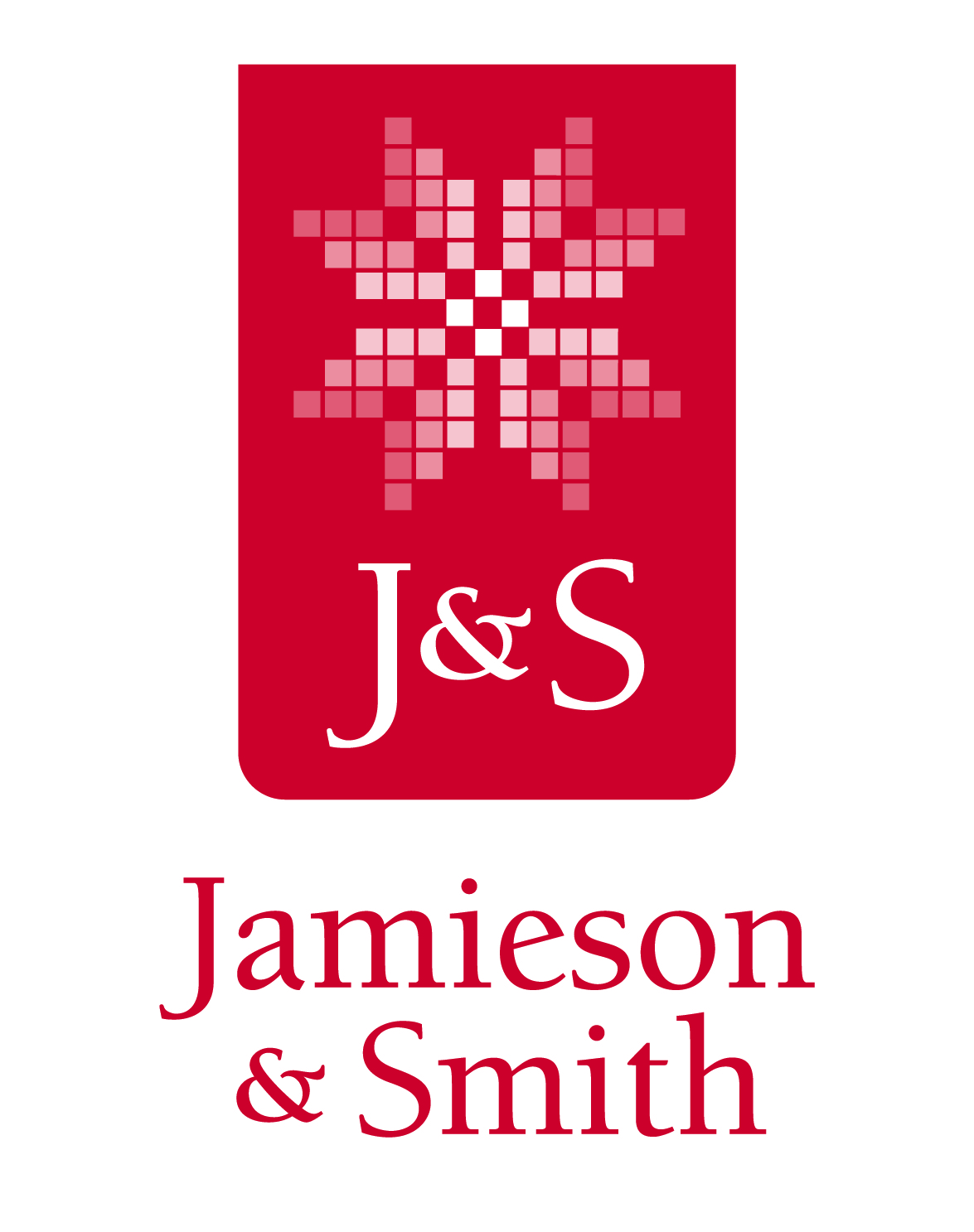 At in-person workshops attendees always find it funny that I have memorised all the yarn shade numbers, and I'm frequently asked to sing my J&S Yarn Shades Song. All of which to say that, though you may use any yarn from stash for this course (see the FAQs below) it is J&S 2ply Jumper Weight with which I feel most confident teaching my methods and ideas.
J&S have extended a 10% discount on their 2ply Jumper Weight Yarns which will be shared with course attendees wishing to buy direct from them and they can ship yarn to anywhere in the world. Attendees who enroll on the course will be sent a discount code with which you can pick all the yarn you need for knitting from your inspiration source.
To get the most out of the online course, you will need to curate a special palette of yarn based on your chosen inspiration source. I recommend between 8 - 16 shades for swatching, but you can use fewer shades - or more - if you desire.

About the Zoom sessions

The content of this course is designed as standalone content and attending the Zoom sessions for this first round of The KNITSONIK System is by no means compulsory. However, for those of you who prefer/want a social aspect and a weekly accountability group, there will be sessions running through October - November to cover two different time-zones the login details for which will be supplied within the course.
Please note, these times are all UK local time and, just to confuse matters, there is a daylight savings change in times here at the end of October so please double check/cross-reference these times and dates with your local times here.
It's taken considerable planning to produce a sustainable schedule for calls which can cover a multitudes of time-zones and I am not able to change the times offered. The sessions will be recorded and uploaded into Teachable for everybody's benefit, so you will be able to watch them after the fact, even if you are unable to attend. However, if you have no availabilty at the time of the live calls, and if attending the Zoom sessions is vitally important to you, please consider waiting for a new round of The KNITSONIK System before enrolling. Thank You!
---
Zoom call dates and times designed for attendees in the Northern Hemisphere

Wednesday 7th October, 7-8.30pm, BST (British Summer Time:

UTC +1)

Wednesday 14th October, 7-8.30pm, BST (British Summer Time:

UTC +1

)
Wednesday 21st October, 7-8.30pm, BST (British Summer Time:

UTC +1)

Wednesday 28th October, 7-8.30pm, GMT

(UTC +0)
---
Zoom call dates and times designed for attendees in the Southern Hemisphere

Friday 23rd October, 11pm - 12.30am, BST (British Summer Time:

UTC +1)

Friday 30th October, 11pm - 12.30am, GMT (UTC +0)

Friday 6th November,

11pm - 12.30am, GMT (UTC +0)

Friday 13th November, 11pm - 12.30am, GMT (UTC +0)
---
Shetland Amenity Trust

Normally when I teach at Shetland Wool Week, the Shetland Amenity Trust receive a percentage of ticket sales through the box office. Sadly, due to COVID-19, Shetland Wool Week has had to be cancelled this year. I deeply value the amazing work that Shetland Amenity Trust do to annually celebrate and promote the textile heritage of Shetland.
I would not be doing the work I do with stranded colourwork were it not for the inspiration I found in Shetland, and the warmth, encouragement and friendship I am lucky to have found there. For this special edition of The KNITSONIK System - launching on what would have been the last day of the now sadly cancelled Shetland Wool Week 2020 - 10% of my ticket sales for this course will be paid forward to the Shetland Amenity Trust via their donation page here.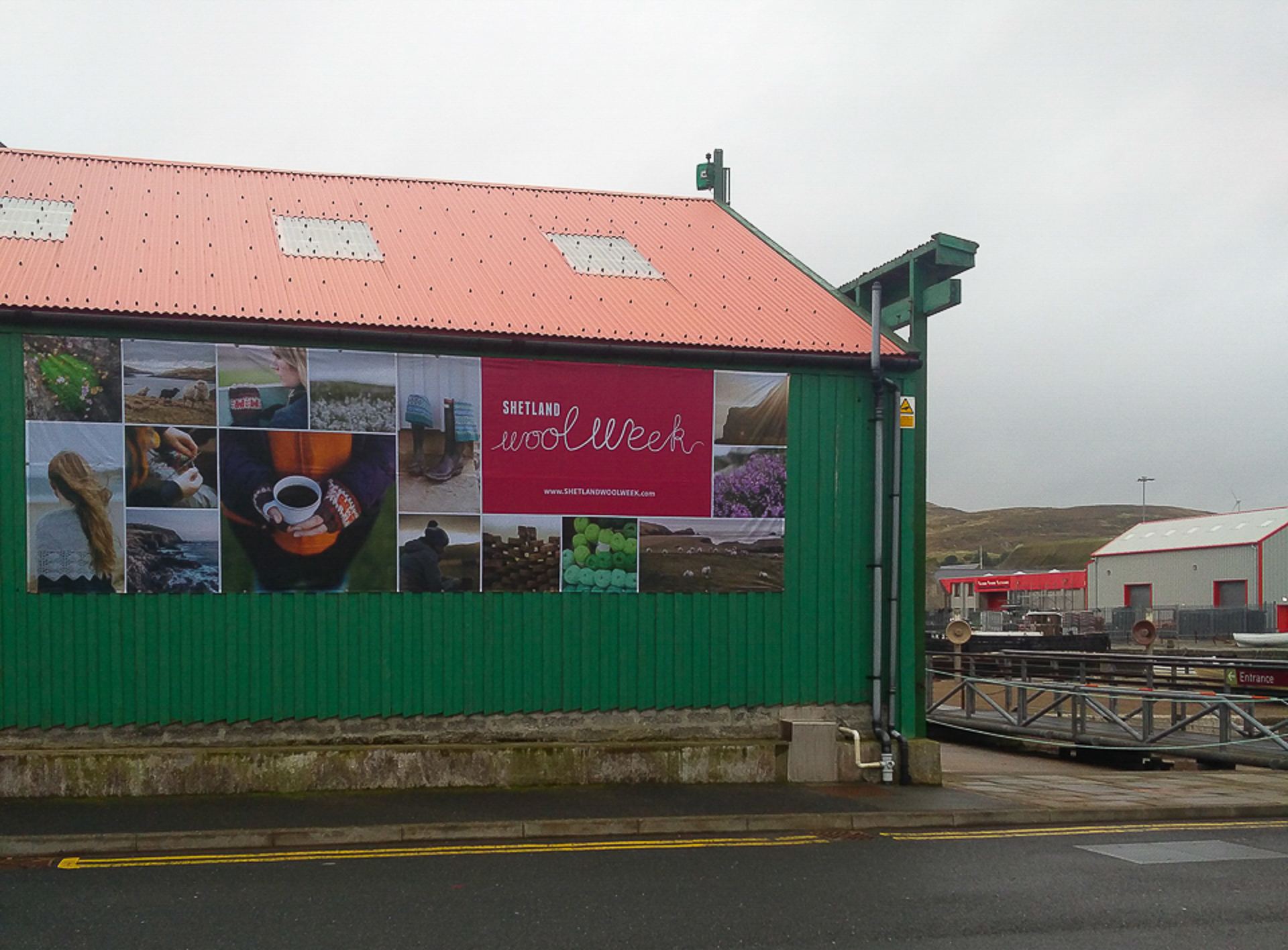 Course Curriculum
00: Welcome to The KNITSONIK System
Available in days
days after you enroll
01: Choose your Inspiration Source
Available in days
days after you enroll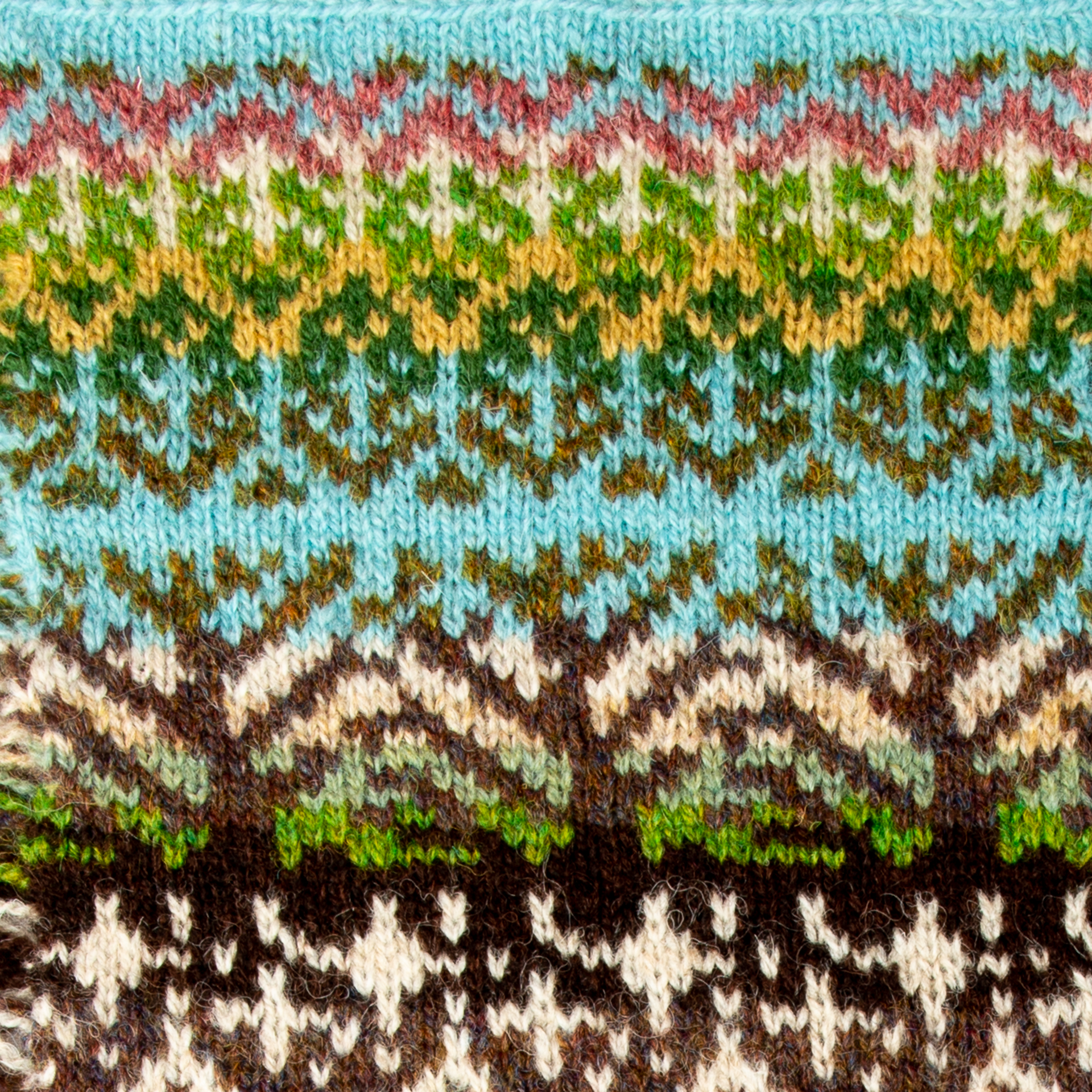 "This was my favorite class! Initially I was concerned that I might be out of my league and I very nearly released the ticket. I am so thrilled that I did not. Felicity is an excellent teacher and very inspirational. She promotes learning in a warm, inviting atmosphere. Her humor and kindness are ever present. This class pushed me in a new direction and increased my confidence greatly. I learned so much which I will continue to apply in all my knitting. I would love to take many more classes from Felicity. Everything was superb!" - Attendee Feedback from Quotidian Colourwork, Shetland Wool Week, 2019
Your Instructor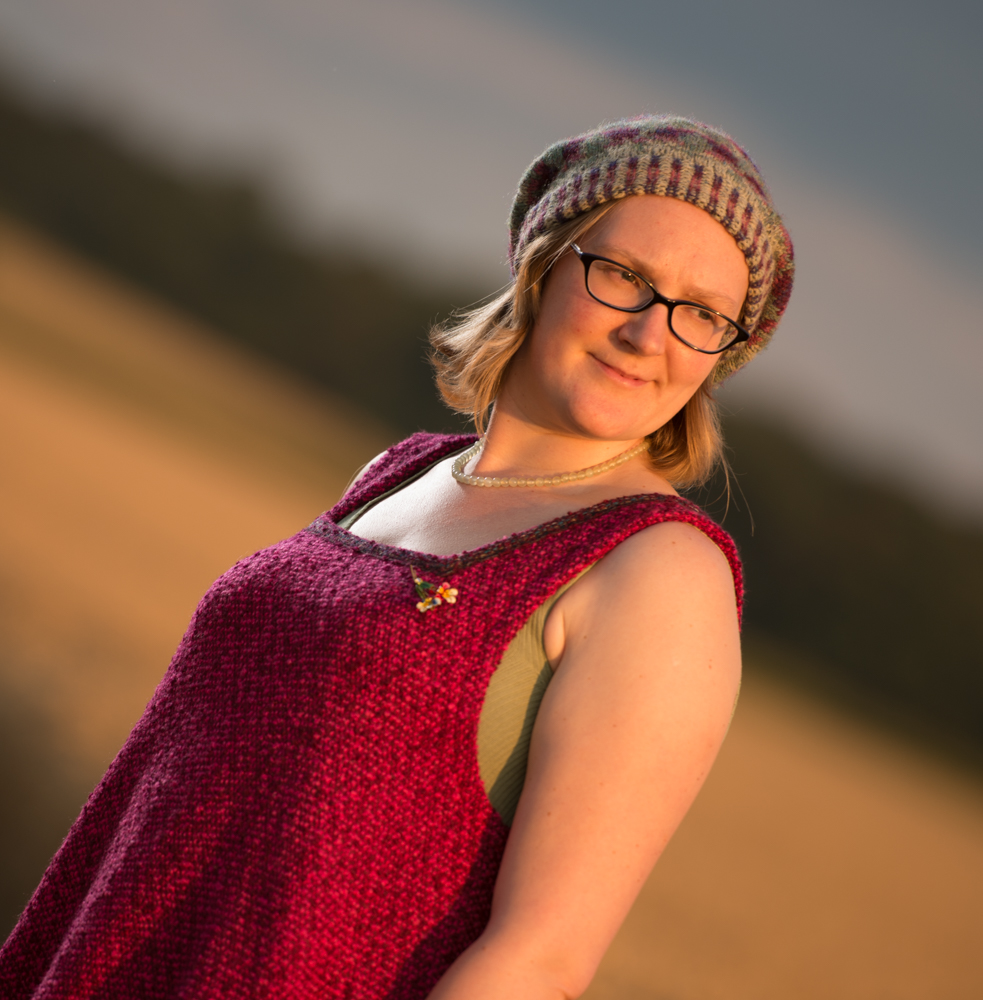 Felicity (Felix) Ford is a practicing artist and creative instructor. She primarily works with knitting and sound - hence KNITSONIK.

Her work is mostly focused on uplifting and celebrating daily life through creative practice. From her work on soundart commissions for museums like The Wellcome Library and the Charles Dickens Museum, to her self-published knitting books on translating everyday life into stranded colourwork, all Felix's work is, at its heart, about loving - and creatively engaging with - our real, everyday lives.

Felix has taught in many different places including the Ediburgh Yarn Festival; Shetland Wool Week; at the Tuned City Soundart Festival; and as an undergraduate lecturer at Oxford Brookes University during and following her doctoral research there. She loves teaching and the rich exchange of ideas inherent to the process.

Whether writing, knitting or recording sounds, her focus is always on celebrating the textures of daily life and on helping others find ways to do the same.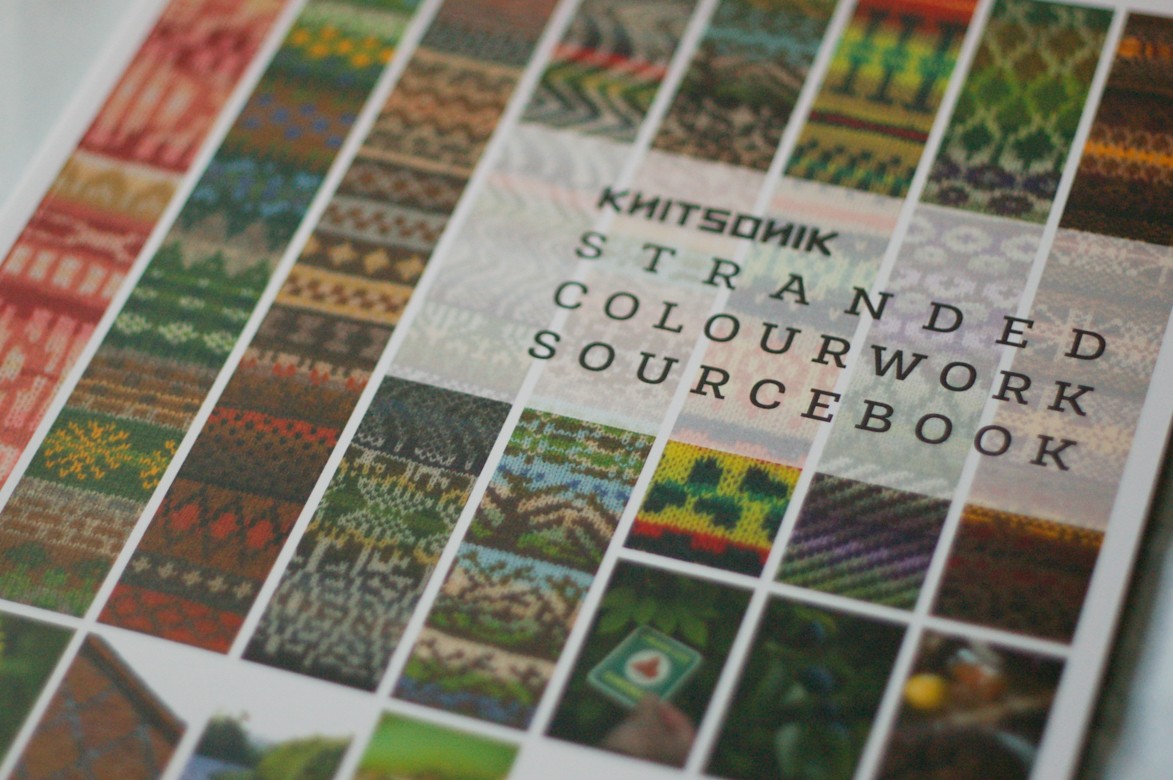 To learn more about Felix's work you can hear her speaking on Woman's Hour in this clip.

You can also find her work on knitsonik.com and her books at shop.knitsonik.com.
Frequently Asked Questions
When can I sign up to this course?
This course officially begins on October 7th 2020, with content gradually coming online between now and the end of October 2020. There are 100 places for this edition of the course. Tickets will go on sale at 7am, Sunday 13th September 2020 BST, and not before.
When is the content coming online for this course?
FAQs Content will be released throughout October 2020, from the 7th, with the modules about Finding Inspiration and Picking a Palette being released earliest, in order that prospective students enrolling for this first round have time to put together a Yarn Palette with which to knit the coursework.
Is participating in the Zoom calls an essential requirement?
The content of this course is designed as standalone content and attending the Zoom sessions for this first round of The KNITSONIK System is by no means compulsory; the sessions will be recorded and shared within the online Teaching space for everybody's benefit but it's not vital you attend and questions can be submitted ahead if you have anything you'd like to be addressed in these live sessions.
Can I work from stash?
Using existing materials is enthusiastically encouraged but, in order for you to get the most out of the course materials, please read the following if planning to work from stash. We'll be working and cutting a steek, for which you'll need a woolly, non-superwash yarn. It's also easier to find colours to match your inspiration source if you have a broad selection of available shades from which to choose. Finally, the accessory patterns offered in the last module of the course are all designed for fingering-weight yarn. If you are putting a palette together from stash you'll need 1. a woolly, non-superwash, fingering-weight yarn 2. a broad selection of availale shades from which to choose.
How many people will be enrolled on this course?
There are a maximum of 100 places for this edition of The KNITSONIK System.
Is this course suitable for beginner knitters?
This edition of the course is not suitable for beginner knitters. Knitters must be confident at working small circumference projects in the round and handling two colours at once. Previous experience with knitting Fair Isle/stranded colourwork is essential to get the most out of The KNITSONIK System.
I am a mailing list subscriber but my 10% discount code is not working!
Sorry to hear the code's not working for you - please get in touch with
[email protected]
so we can get this sorted and so that you don't lose the discount which I reserve for my students.
This course is closed for enrollment.